17:00 – The Brethren Church Prayer House, Lomb Street 2.
At this concert, students from the Biatorbágy Art School (PMAMI) performed with the Erkel Ferenc Chamber Orchestra. EFKZ traditionally stands alongside PMAMI, joyfully accompanying the budding young artists taking their first steps on stage, as well as more serious productions.
This time, the Petőfi poem was beautifully recited by Fanni Menyhárt.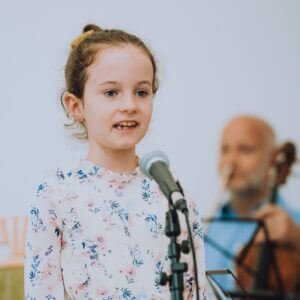 ______________________________
Both young and old received invitations to the performance, those who, based on their year-round efforts, deserved the opportunity to perform alongside the orchestra. For the young musicians, it was a life-changing experience, for the parents, a tremendous source of pride, and for the orchestra, both rehearsals and the concert provided an unforgettable experience!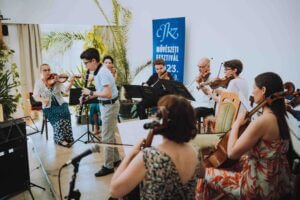 The concert took place at the Sister Congregation's Prayer House, renowned for its excellent acoustics.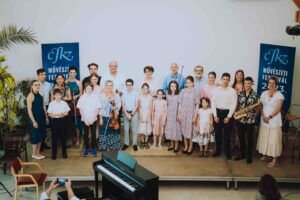 The orchestral accompaniments and arrangements were prepared by: Dr. Krisztina Megyeri

& András Bolyki.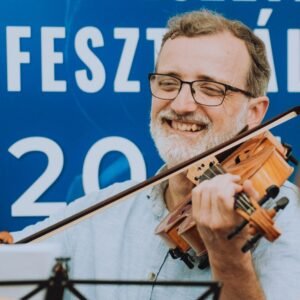 The performers and their pieces:
C. Gurlitt – Krisztina Megyeri: Romance
W.A. Mozart: Rondo K. 391 (performed by Krisztina Megyeri)
S. Prokofiev – Krisztina Megyeri: Little Story – March op. 65.
M. Moszkowski – Krisztina Megyeri: Krakowiak