21:30 – JFMK Main Hall
The excellent Dominik Siklósi recited the Petőfi poem.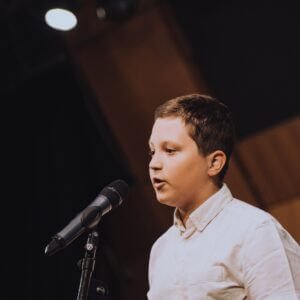 ______________________________
László Bolyki, a musician, writer, mental health professional, and spiritual counselor, delivered an engaging presentation about souls.
He read excerpts from his book titled "The Strings of the Soul," enriching the session with poignant and true stories along with valuable lessons.
Music couldn't be absent from the presentation. László Bolyki enlisted the help of his radiantly talented niece, Sára Bolyki, who sang her own compositions.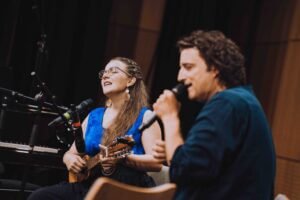 Also, his friend, violinist Péter Kostyál, who is also a member of EFKZ, was invited. Those who persevered until the late hour did not regret it, as they were treated to a highly informative and high-quality presentation!