20:00 – JFMK Main Hall
The Joint Concert of the Pesti Rackák and EFKZ.
EFKZ and the First Pesti Rackák together listened to the recitation of the Petőfi poem on stage, beautifully performed by the shining Boglárka Menyhárt at this event.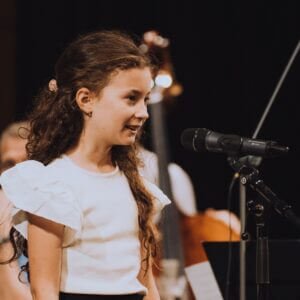 _____________________________
György Ferenczi, a harmonica player and singer, recipient of the Hungarian Gold Cross of Merit and the Máté Péter Award, is an indispensable figure in today's popular music genre.

The energies of his songs, music, and performance style captivate the listener. He's simultaneously a rockstar like Jimi Hendrix, deeply bluesy, and entirely Hungarian! "The Paganini of the harmonica" excels at the harmonica and showcases this skill during his concerts.
Naturally, at this concert, the material from the 2006 Petőfi album formed the backbone of the program.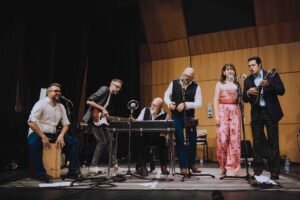 The string arrangements accompanying the Rackák are composed by András Bolyki from EFKZ.